A message from Sierra Leone
A letter from the Chair of the Waterloo Partnership in Sierra Leone   
Dear Trustees and Committee members of WPUK,
On behalf of WPSL committee I wish you a successful AGM this evening.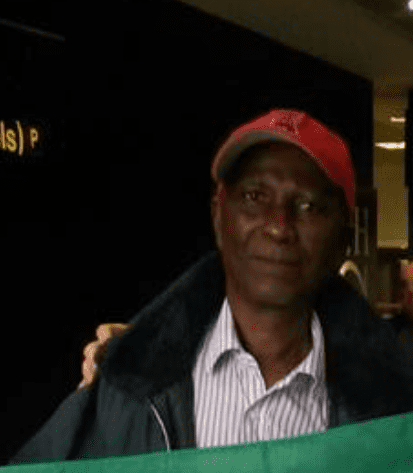 A year has gone since your last AGM but little did we expect that the deadly Covid pandemic would cause so much death and distress, not only in your country but the whole world. We have had our share of the pandemic which is still with us.
I wish to take this opportunity to thank you and all the various donors for coming to our aid during this trying time in our impoverished community, which is in one of the poorest countries the world. You supported us with food, water and other items for people quarantined as a result of infection. Even recently you helped us with Veronica buckets and soap to promote personal hygiene in public areas such as schools, markets etc. that are prone to bacterial and viral infection. Your support in these areas is greatly appreciated by our residents as the Covid epidemic caused some major changes in the lives of our community members.
You also continue to help our vulnerable women famers with seeds and tools to generate personal income which has helped in food and income generation. Provision and maintenance of hand pumps have helped our community to access clean and safe drinking water hence reducing the incidence of water-borne diseases.
The education of Ebola orphans has yielded results, as the provision of an extra bag of rice for the orphans has eliminated hunger during lunch time. Our longstanding Uniform Scheme for OVCs education has produced three nurses, one tertiary graduate and another in her finals. Our thanks and appreciation go to all the various donors for their support.
I wish to assure you that all your various contributions are used for their intended purposes and strictly monitored by WPUK.
Hundreds of lives have been changed over the years especially this last trouble ridden one. Thank you WPUK.
Alieu Mansaray
Chair WPSL.
13 February 2021