The Waterloo Partnership
…supporting Waterloo, Sierra Leone
OUR CURRENT PROJECTS INCLUDE:
LATEST NEWS
Posted by WPUK on Sunday, July 8th, 2018
On 26th November last year a group of Waterloo Partnership trustees set off on the first full annual visit to Waterloo Sierra Leone since the disastrous Ebola outbreak. The purpose of the visit was to spend time with the members of the Waterloo Partnership Sierra Leone committee, especially the Chairman Alieu Badara Mansaray and his wife Aminata; to view the sites of many of the previously completed projects; and to explore the local community's views as to how we could best assist them in the future. One of the group kept a careful log of the visit and her account can be found by Clicking here. By clicking the images they will exapand.
Posted by WPUK on Thursday, January 25th, 2018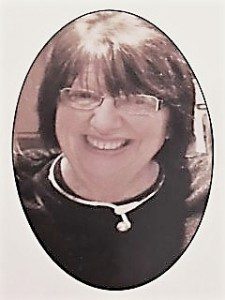 Waterloo Partnership UK would like to pay tribute to their recently deceased Chairperson, Sue Kendall.

Sue had a long association with Waterloo, Sierra Leone as a teacher and as a member, trustee and chairperson of Waterloo Partnership. She worked tirelessly and enthusiastically, with a great sense of humour, fairness and diligence. She always listened, discussed and acted with wisdom and warmth and was a good friend to all who worked with her.
As Chairperson, Sue's professionalism and personality commanded respect and maintained stability, friendship and trust between ourselves and our partners in Sierra Leone.
Despite having many other commitments in her life, Sue never forgot the difficulties many others have. She wanted to do something to help the people of Waterloo, Sierra Leone and initially funded a well. That was just the beginning….. She maintained her devotion to others: giving her time, energy, friendship, cheerfulness and love.
We would like to offer Sue's family our condolences at their loss and thank them for Sue's  commitment to Waterloo Partnership. During her lifetime Sue touched many lives and, as a charity, we resolve to continue her altruism, love and dedication to the people of Sierra Leone.