The Waterloo Partnership
…supporting Waterloo, Sierra Leone
OUR CURRENT PROJECTS INCLUDE:
LATEST NEWS
Posted by Waterloo Admin on Sunday, September 26th, 2021
Seven years ago Ebola sent a wave of death through Sierra Leone and left so many children orphans. Due to the generosity of donors from Merseyside, the Waterloo Partnership was able to help some of the abandoned children.
It is with great joy that the charity received news that some of the Ebola orphans have now graduated from secondary school, including Abu Bakarr.
"Waterloo Partnership has helped me with my education by paying for my school fees and supplying me with uniform, shoes and books. They have also supplied me and my new family with food supplies. With my accounting background I would like to work in a bank. I wish to thank the Waterloo Partnership for their support towards my new family and life." Abu Bakarr
We are immensely proud of Abu Bakarr and Augustine for graduating from high school. After everything they have gone through, they have carried on with their studies and proved to be strong, hardworking individuals. It was a pleasure to help them. Many thanks to all our donors. We wish Abu and Augustine all the best in their future plans. There are other Ebola orphans still in school that need help.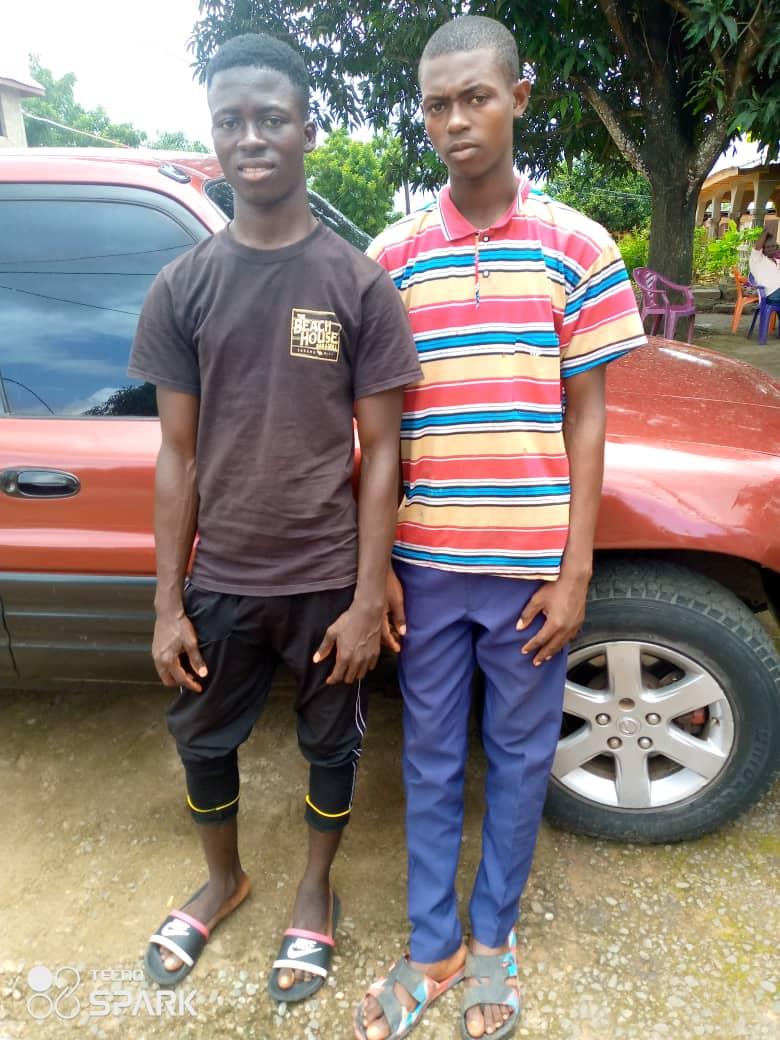 Posted by Waterloo Admin on Sunday, August 29th, 2021
Covid has caused problems for everyone around the globe. The Waterloo Partnership is a local charity run by volunteers on Merseyside. It has run for 16 years and helps the poor of Waterloo, Sierra Leone.
· During national Covid-19 restrictions, food supplies were given to 29 vulnerable elderly people just before a strict three-day lockdown. They were unable to buy food in, so without the waterloo Partnership to help to tide them over they would have faced extreme hunger.
· With expertise gained during the Ebola epidemic, our team delivered food and water to residents of two quarantined compounds in Cole Town and Lumpa. In all 97 people, including more than 18 children were in strict quarantine for 14 days: fortunately there were no new Covid cases.
· We provided 'Veronica buckets' and soap to schools and other institutions for basic hand hygiene to prevent the spread of infection, and also to comply with the stringent Covid regulations imposed in Sierra Leone.
"Access to food, clean water and soap posed great challenges to our friends in Waterloo, Sierra Leone. We were happy to help. As a community they are rich in resilience and hope."