What is The Christmas Gift Scheme?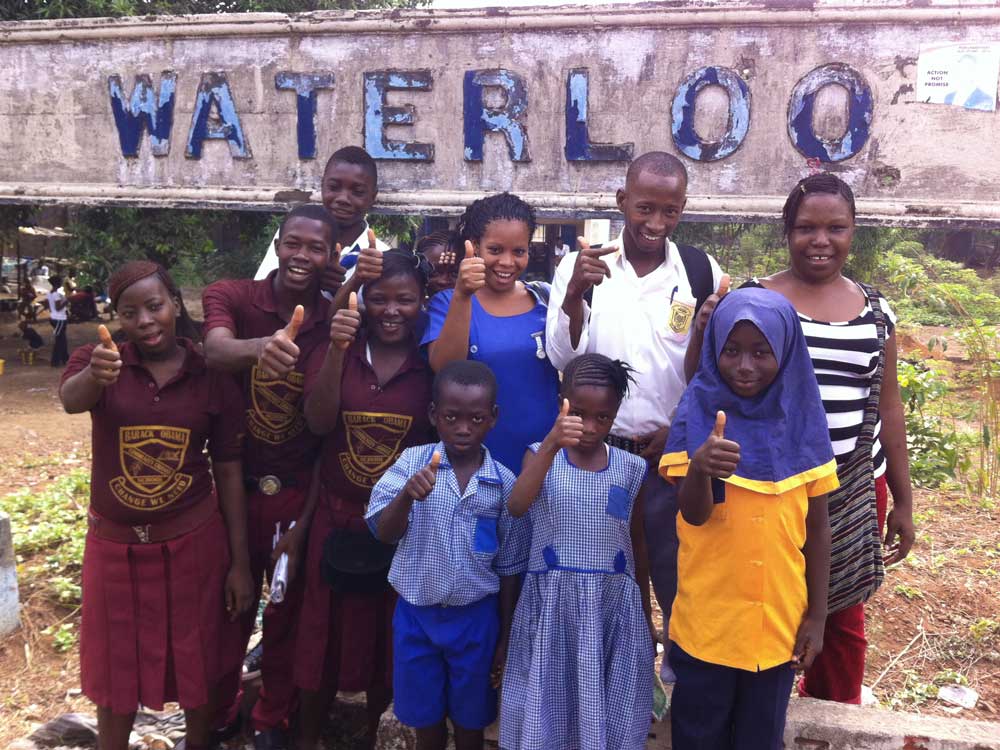 We have been successfully running this scheme for several years and as a result, have given many British adults and children the opportunity to support our charity by being able to purchase  Christmas presents 'with a difference'.   The money raised from this venture then helps the Partnership support our key project areas in Waterloo, Sierra Leone.
How does the scheme operate?
The process starts during the annual visit to Waterloo, Sierra Leone when the WPSL Management Committee recommends which projects they would like us to support.  These suggestions are then discussed and ratified by the WPUK Trustees.  We believe that this process is necessary because we promise our donors to ring fence their donations, thus guaranteeing that their money will go to the project(s) of their choice.
Donation forms are issued to participating schools, churches, members and friends of the partnership at the beginning of November in order to process the requests for CGS cards in time for Christmas.
Which projects are we supporting in 2013?
The Farming Scheme provides seeds, basic hand tools, fertilizer and wellington boots for approximately 400 farmers who are mostly war widows.  This enables them to plant crops such as okra, cassava, potatoes, groundnuts, chillies, aubergines and lettuce in the dry season and rice in the wet season.  The tools include watering cans which are a vital resource during the dry season, being used for an average of four hours each day!
Monies donated for the Schools Projects enables the Waterloo Partnership to send 40 vulnerable children and orphans to school.  Education is only available to those children whose parents/guardians can afford to buy their children the necessary school uniform.
In recent years we have provided funding for the construction of three school buildings.
Further education is a recent development of the Christmas Gift Scheme.  We are now providing bursaries for two girls, who were previously educated through our Uniform Scheme, as they progress through their training to become nurses.  Once trained, they will practise in Waterloo.
Healthcare in Sierra Leone is at the opposite end of the spectrum to that which we take for granted in the UK.  With donations through the CGS scheme we are able to supply essential supplies and disposable equipment to the Waterloo Health Centre.
Clean drinking water is another commodity taken for granted in the UK but is still something of a luxury in Sierra Leone.  Protected and chlorinated water is essential for good health and we have been able to fund the digging and maintenance of two wells to date.
How can you help?
Please download the CGS form and purchase some 'presents with a difference'.  Although known as the Christmas Gift Scheme, the cards we supply can be used at any time of the year.
Download Our Autumn 2013 Newsletter