Employment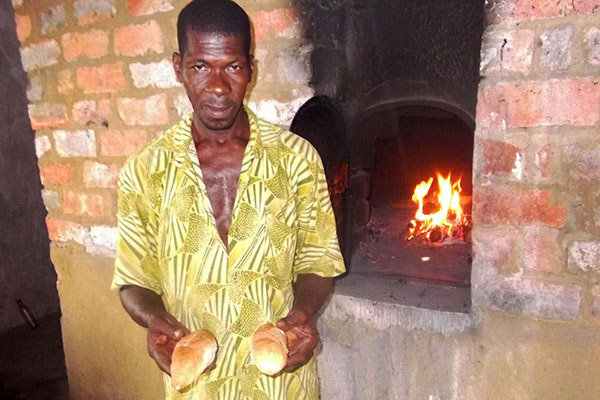 Within the charity's Mission Statement lies the commitment to initiate and oversee sustainable projects, which will improve not only education and health, but also employment. The empowerment of individuals, funded by WPUK, who will be able to develop work activities and eke out a living for self and others, remains a key focus of the charity's work.
A good example of one individual, who is making a difference to his community, is Mamoud Conteh the co-ordinator of the Motor Mechanics project. From 2010 onwards, funds sent by WPUK have resulted in: the building of a new repair-shop with an inspection pit and toilet facilities for staff and customers; the supplying of safety equipment and a secure store room; and the development of an area, with benches and blackboard, for training young apprentices, many of whom are school dropouts. Thirty apprentices, including two women, have now completed their training in one of four areas: panel beating, spraying, mechanics and electrics. Most have got jobs, some with companies such as African Minerals. In the reporting year, the co-ordinator received further funds for purchasing more tools, a costly commodity. The business has recently secured the servicing of vehicles in a new adjacent lorry park. Now, WPUK hopes this project has the capacity to be self-sustaining.
The Waterloo Progressive Women's Organisation (WAPWO), oversees the WAPWO Bakery, which produces  bread and savouries. The charity has so far built the bakery, installed the oven, provided basic equipment and constructed toilet facilities. Two hundred loaves can potentially be baked at a time:  small traders take some of the supply and add fillings before selling them on to local children for school lunches. Some of the profits from the business have been used to purchase a kneading machine.  The managers of the scheme are preparing a financial report.